The degree of MBA is most popular graduate management degree which is world widely accepted as one of the most important degree to have when it comes to get good management skills. Having "MBA" will help you stand out to an employer which is often considered as a great advantage in getting higher post and career enhancement.
MBA stands for Master of Business Administration. It is first introduced by Harvard University Graduate School of Administration in 1908 (now Harvard Business School). The program has been considerately planned for working professionals. The program offers many advantages, including a boost in salary, skill enhancement, networking opportunities, and career advancement potential. To get a promotion into senior management roles especially in fields like investment banking, often requires an MBA. However, in today's competitive world, motivated students often face obstacles with traditional campus-based programs. It is always hard to balance work and personal life which may not fit together with an on-campus schedule. The commute time required for in-person class attendance also one of the hurdles that face students in acquiring MBA with traditional way. Moreover, it takes two years to complete full-time and on-campus programs.
With more and more demand in career fields, every aspirants wants to join the program to progress but the traditional on-campus program prevent from attending due to various responsibilities. An Online MBA offers by various schools to experienced professionals, providing opportunities to complete in as little as one year.
About the online program–
Online programs are respected and intentionally recognized which focus on developing the knowledge and skills in business. Online MBA students also study core aspects of business management and strategic decision making similarly to traditional on-campus students growth. The online program put forward the same exact course as its on-campus equivalent. In here, instructors simply modify the coursework to online platforms. It permits location-independent study with the help of technology which opens a variety of attractive educational options for potential students. The online course convenient for a student from out of state without the expense and hassle of relocation and it also gives someone to have more control over the pace of study with other responsibilities.
The online based programs often give a more cost – effective option to on-campus programs, even though tuition rates are identical.
MBA courses comprise of accounting, finance, marketing, management, economics and business law with specializations in business analytics, international business, entrepreneurship, management information systems and real estate. There are students who are professionals or have experience of 2–5 years before entering into the online coursework. Some are graduated in areas like consulting, operations, marketing and finances.
Online course is worthy or not?
There is always have speculations about going through an online course whether it will be worthy or not like the one get through traditional way. But the online coursework will give diverse networking opportunities, an expanded choice of schools and the flexibility to customize your academic schedule around other responsibilities. This course will boost the midcareer salary; open up a larger professional network, job promotion etc. The key to success is getting into the program that suits the needs and skills. The Online MBA will help in expanding various options, career advancements, develop a global business perspective and improve credibility among business peers. The factors make the online program more valuable for career advancement. An online program presents the chance to earn credentials for self driven business professionals without moving on from life or giving a stop to career.
Qualities of Successful Online MBA Students-
By keeping you updated with reading the materials to submitting assignments on time and maintain two different duties and schedule. Self-discipline is perhaps the most essential feature of successful online MBA students.
The students of online MBA have to manage the time to make sure the deadlines. The advanced time management skill of the students makes sure that they can study in the course of the busy schedule of personal or professional responsibilities.
Students usually find it difficult to develop strong networking skills for success without the traditional classroom space. But while being in the course, the students take proactive approach to develop positive peer relationships and effective communication with instructors and fellow students.
With the struggle of hectic schedule or even working out an exam question, the students of online MBA build strong problem-solving abilities which can serve very effectively.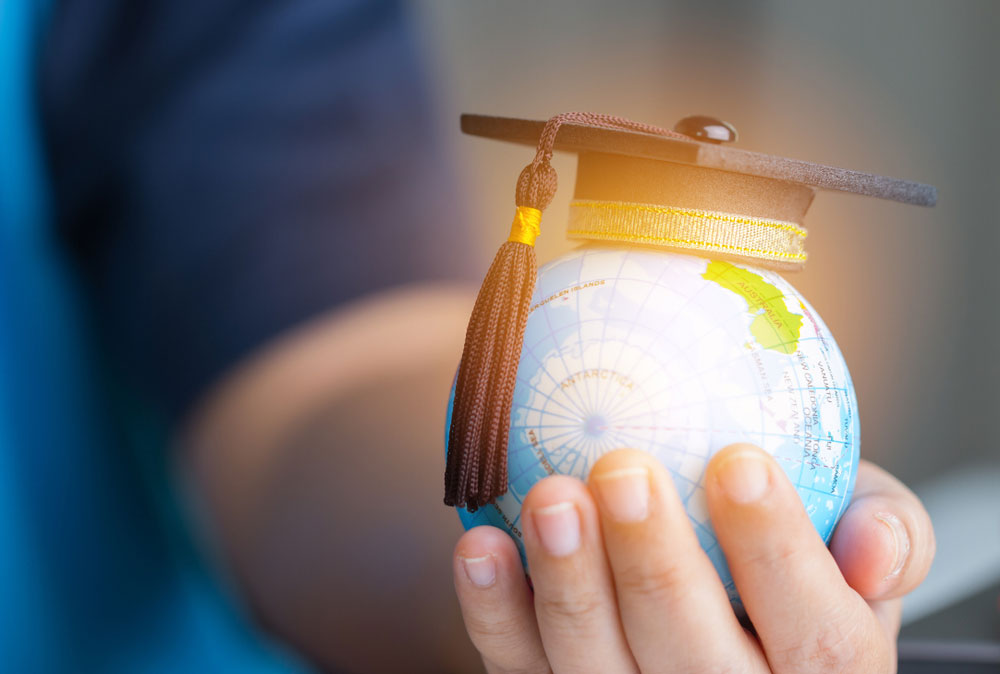 A question about Online MBA is being easy or not?
Being Online does not make the coursework easy, it is only easy or convenient for you is the location. From being anywhere one can log in to their computers and have the entire coursework in their computers other than that the on-campus rigorous coursework and high expectations remain the same. Being online does not mean the students have to give lesser amount of time and effort to their studies as those who learn on campus. The flexibility of time, pacing, and cost of online program has played a major role in the growing popularity of online learning.
How to make it easier?
There is only one way to make it easier with the coursework by making realistic expectations and understand how much effort you have to make to do well. Before any program starts try to review the technology requirements and ensure you can access a computer regularly. With the required time, maintain organizations calendar as you go along and develop a dedicated study schedule. And there is always help around you but if you do not seek for it you would not be able to get it. So ask for it and do not wait until you fall behind or fail an exam to reach out. Technology has reshaped the way schools or business schools provide education by delivering entirely or in-part online. Formally a while ago, there is only one way to get a degree or MBA degree by decamping to a business school campus for one or two years and some have to put aside their career and give up the salary. But today, with technological advancements, an MBA program can be taken whenever and from wherever, without letting go the current duties and responsibilities. By being an self dedicated person, one can obtain a MBA degree through online with the advancement in technology and society.